Free State Social Work offers online continuing education for social workers, counselors, and therapists.
Welcome!  
Every Continuing Education Credit Hour is $5.99
We also offer an unlimited package with one year of unlimited courses for $74.99 and two years for $124.99.
Let's get started!
Our process is simple.  Read an article, pass a post-test, and print your certificate.

  Please check our approvals information page for important information about your state.
To obtain your credits, you will select a course, read the article, and pass a post-test by answering at least 75% of the test questions correctly.  You can read the entire article and preview the quiz before you decide to register for the course.  We estimate that each credit hour will require one hour of work.  If you do not pass the test, you can review the reading material and take the test again- we currently do not limit how many times you can retake a test.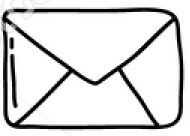 Questions?  You can reach us at info@freestatesocialwork.com.  We would love to hear from you!